The Life and Times of SAM WARD, Man-About-Washington in the Gilded Age
Kathryn Allamong Jacob
Order online
Order online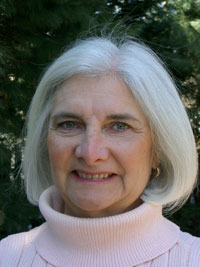 When she was growing up in Harrisburg, Pennsylvania, Kathryn Allamong Jacob's grandfather organized family car trips to different historic sites each month year round. These trips always included wonderful meals cooked by her grandmother, packed in wooden boxes designed and built by her grandfather, and eaten on picnic tables, sometimes while wearing mittens. Jacob liked the Gettysburg battlefields best, with their acres of markers featuring dying bronze soldiers and celebrating suicidal charges, especially in the autumn because that meant steaming macaroni and cheese casseroles. With the past so thrilling and linked with family and food she loved, it seems only natural that Jacob should become a historian of the United States during the years just before, during, and after the Civil War.
After graduating from Goucher College, Jacob earned her MA in history from Georgetown University and her PhD in American history from Johns Hopkins University. She has held positions as university archivist at Johns Hopkins University; assistant historian at the U. S. Senate Historical Office; archivist at the National Archives; assistant program director at the National Historical Publications and Records Commission; deputy director of the American Jewish Historical Society; and she is currently curator of manuscripts at the Schlesinger Library on the History of Women in America at the Radcliffe Institute at Harvard University.
Themes important for placing Sam Ward's life and the post-bellum lobby into the context of their times run throughout Jacob's career. Her doctoral dissertation examined high society in Washington during the Gilded Age. As a historian for the Senate, Jacob studied Congress and lobbying up close. As editor-in-chief of the Biographical Directory of the United States Congress, 1774-1989 (Government Printing Office, 1989), she gained an understanding (and a trove of arcane details) of the lives of hundreds of former senators, some of whom got caught up in the cascade of scandals that washed over the two administrations of Ulysses S. Grant.
Research for her first book, Capital Elites: High Society in Washington, D.C., after the Civil War (Smithsonian Institution Press, 1995), introduced Jacob to Sam Ward, a key player at the three-way intersection of politics, power, and entertaining in the post-war years. Her second book, Testament to Union: Civil War Monuments in Washington, D.C. (The Johns Hopkins University Press, 1998), again took her into the thick of politics and lobbying, where she ran into the ubiquitous Sam once more.
A frequent lecturer on Washington during the Gilded Age, Jacob has also discussed the lifestyles of the 19th-century rich and famous on "America's Castles," produced by Cinetel Productions for the Arts and Entertainment Network; and on "The Grand Tour" and "America's Mansions, Monuments, and Masterpieces," both by Jupiter Entertainment for A & E. She has written for American Heritage, Smithsonian, and The Washington Post on the Lizzie Borden ax murders, physician Clelia Mosher and her sex survey of American women, sculptor Vinnie Ream, who unabashedly lobbied Congress for government commissions, and Sam Ward. In all of these, Jacob weaves biography together with social, cultural, and political history to create a colorful tapestry that not only examines a life but tells a bigger story about power, class, or gender—sometimes all three.
Jacob lives in historic (of course) Lexington, Massachusetts.